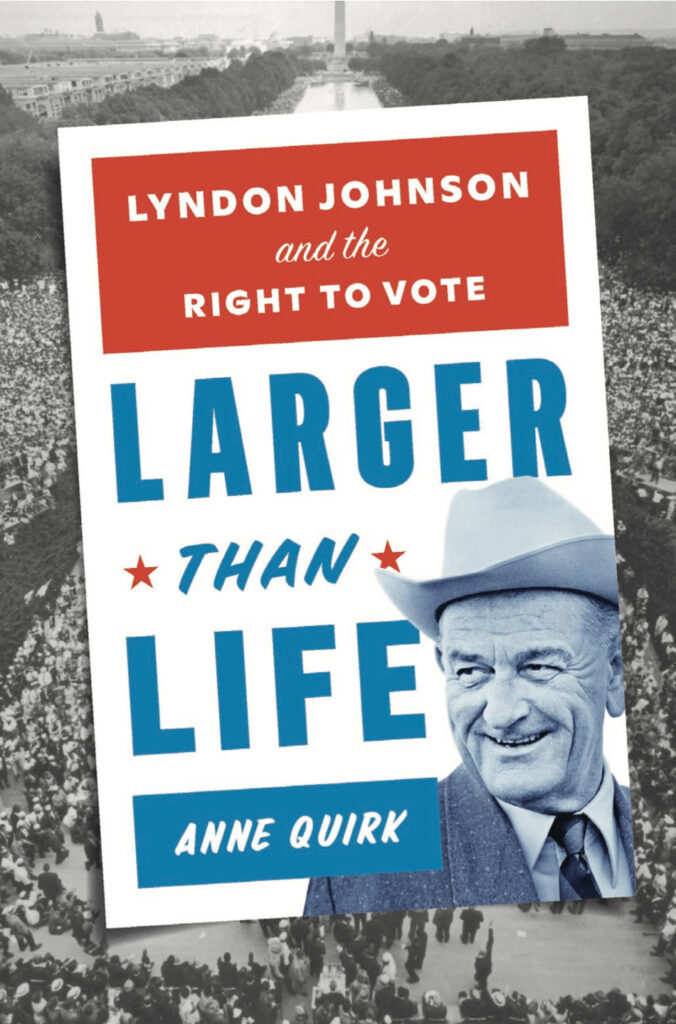 Larger Than Life
Everything about Lyndon Johnson was big. He was very smart, very ambitious, very determined, very tall. He was from Texas, after all. When he became president on November 22, 1963 — one of the darkest days in American history, one of the worst days of his life — he was determined to achieve big things: like extending the vote to all Americans, not just some Americans.
Written for young readers, especially those who will soon be new voters, this is a fast-moving account of a towering figure who transformed America with landmark civil rights legislation — and nearly tore it apart with the Vietnam War.
"An intriguing biography of a complex, colorful president."

—Booklist
"Profile of a president who turned out—in some ways, at least—to be the right man at the right time."

— Kirkus Reviews
A Junior Literary Guild selection
Educator's Guide for Larger Than Life
Ages 10-14 | 224 Pages | 2021
Hardcover | ISBN 978-1-324-01554-3
Norton Young Readers
---
---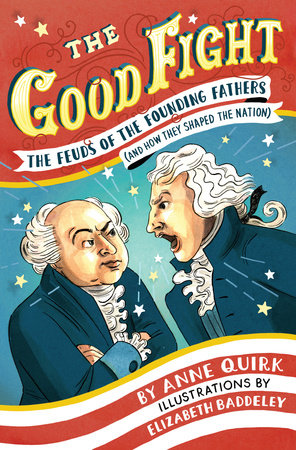 The Good Fight
The Feuds of the Founding Fathers (and How They Shaped The Nation)
George Washington vs. King George. Benjamin Franklin vs. his son William. John Adams vs. Thomas Jefferson. Alexander Hamilton vs. everyone!
"Want to make the story of our founding fathers relevant and interesting? One way is to produce a groundbreaking, award-winning Broadway rap musical. Another solution might be to offer this slim tome, a summary of four fractious early American relationships." —Booklist
"Readers will be pleasantly surprised not only by the nuggets of history they'll learn but also the lesson that heated debate isn't necessarily bad – it can even be wildly productive." —School Library Journal
A Junior Library Guild selection
Best Children's Books of the Year, Bank Street College of Education
Ages 8-12 | 118 Pages | 2017
Hardcover | ISBN 978-1-5247-0035-5
eBook | 9781524701192
Knopf Books for Young Readers
---
---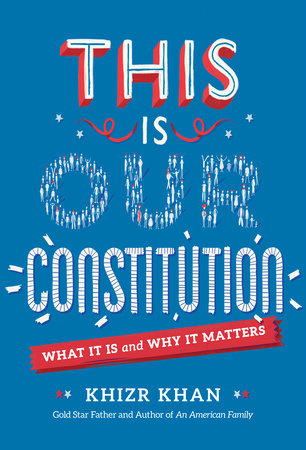 This Is Our Constitution
What It Is and Why It Matters
By Khzir Khan with Anne Quirk
"An immigrant's-eye view of the Constitution's importance, featuring a transcription of the document into simpler, modern language…. An optimistic picture of our progress toward promoting a more perfect union, with an essential tool kit for every current or prospective citizen." —Kirkus Reviews
"As he did in his speech at the 2016 Democratic National Convention, Khan interweaves sincerity, personal knowledge, and passion with an urgent message about committing oneself to justice and liberty." —Publishers Weekly
Best Children's Books of the Year, Bank Street College of Education
Ages 10-14 | 216 Pages | 2017
Hardcover | ISBN 978-1-5247-7091-4
eBook | 9781524770945
Knopf Books for Young Readers
Paperback | ISBN 978-1-5247-7094-5
Yearling Books
---
---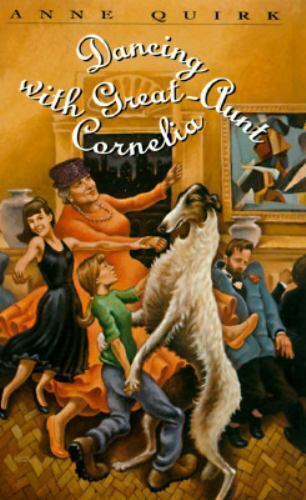 Dancing With Great-Aunt Cornelia
"This breezy, lighthearted romp is "Auntie Mame" recast in a children's book. Thirteen-year-old Connie's annual trek from Queens to Manhattan for her birthday-tea celebration with her eccentric and wealthy Great-Aunt Cornelia, for whom she's named, is the beginning of a summer that opens a closet of family secrets." —School Library Journal
"In her first book, Quirk proves herself smart and funny as she establishes and then parodies Manhattan high life as experienced by a teenager from Queens…. The writing is tightly timed and riddled with humor as Quirk pokes fun at everything from nouvelle cuisine to dysfunctional families." —Kirkus Reviews
Ages 8-12 | 151 Pages | 1997
Limited Availability
ISBN 978-0060273323
HarperCollins